With over 132,000 miles of lakes, rivers, & streams in the state, fishing in Alabama is second to none! Just like the old saying goes, "You can't toss a rock in Alabama without it hittin' a fish!" Whether you like saltwater or freshwater, fishing is for everyone. Whatever your speed, Alabama has you covered! Why do people fish in Alabama? For their business, for sport, to have fun, or to eat! Waterkeepers throughout Alabama are working to ensure that you have a right-to-know where fish are tested near you and where fish consumption advisories exist.
---
If you are fishing from a boat, be sure to familiarize yourself with the ALEA Boating Laws & Regulations to ensure you are fishing and boating safely on Alabama's waterways!
Buy your fishing license from Alabama Department of Conservation and Natural Resources. While you're there be sure to fish around for great information about their boat launches.
Find out more information about Alabama's fish consumption advisories and review previous data from the Alabama Department of Public Health who issues the advisories annually.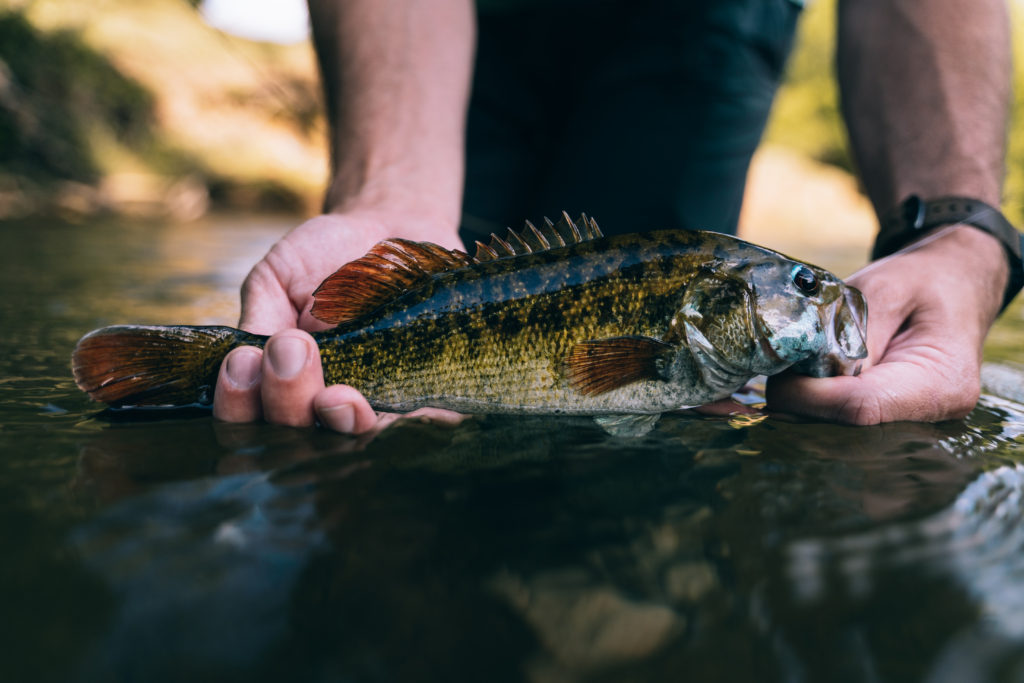 Did you know there are fish consumption advisories in Alabama?
Before you drop your line, be sure to check out our interactive map that shows waterbodies and fish species that currently have a fish consumption advisory! Waterkeepers Alabama offers a toll-free hotline that is easy for you to call before you cast, simply dial 844-219-RISK (7475) to hear your local advisories.
What is a fish consumption advisory? A fish consumption advisory is a state-issued recommendation on places to limit (or avoid) consumption of certain fish species at specific locations along waterbodies in Alabama. You can see the current list of advisories here.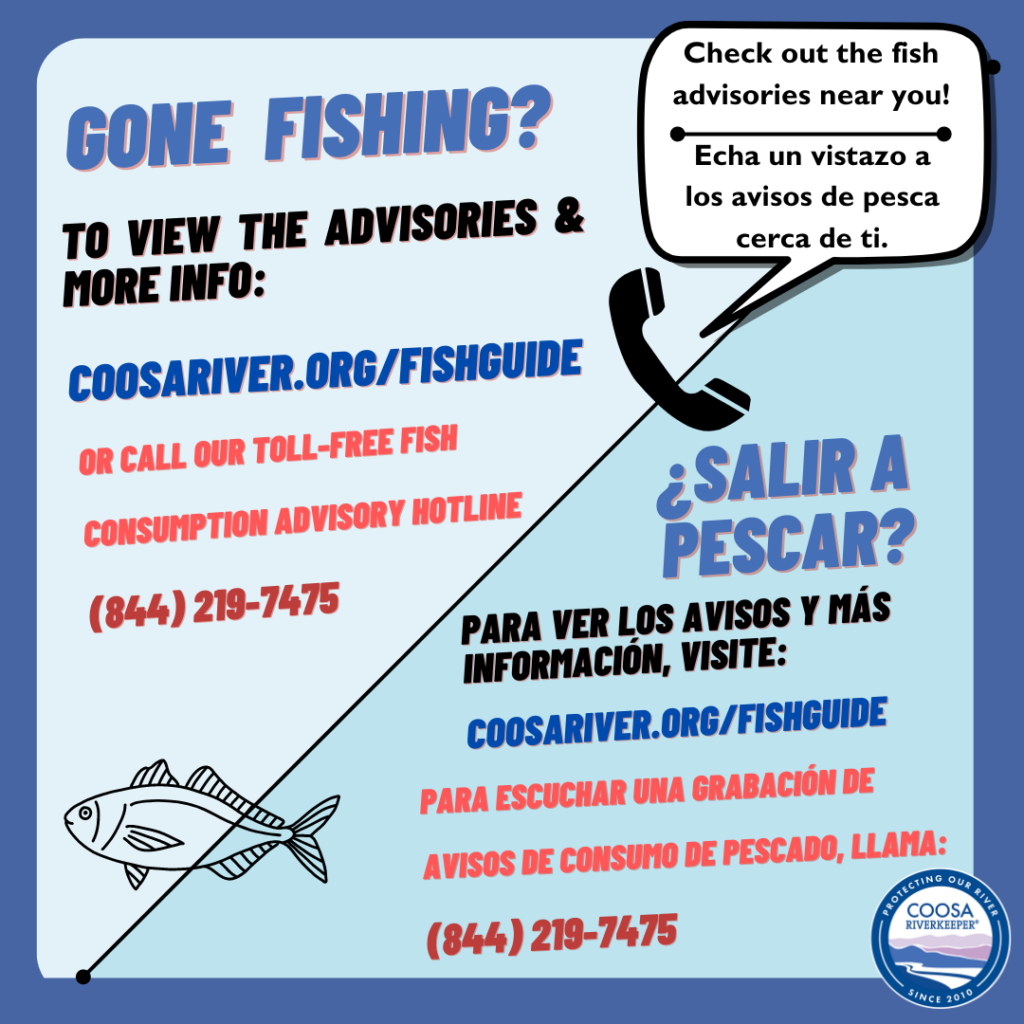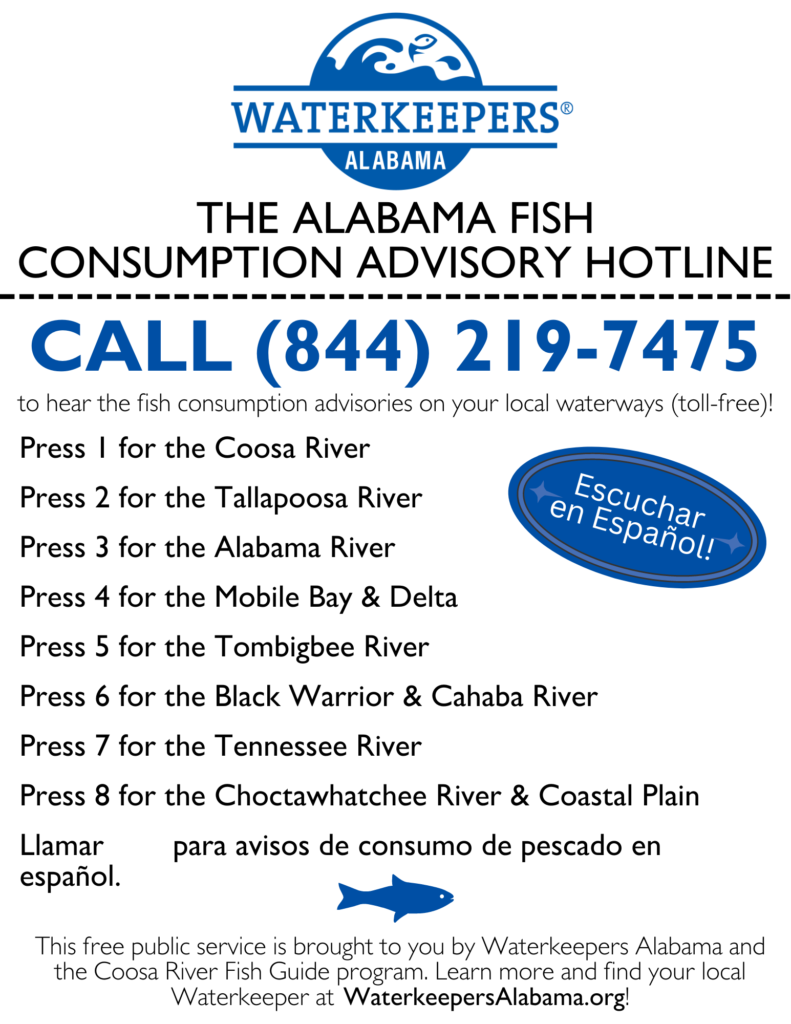 ---